Female Butler for Saudi
Bespoke Bureau offers an exclusive female butler agency recruitment service to find Female Butler for Saudi. We keep a high standard and only represent the very best female butlers around. Therefore, we think you should contact us today to get the help you need. Call: +442032900142 or email info@bespokebureau.com now!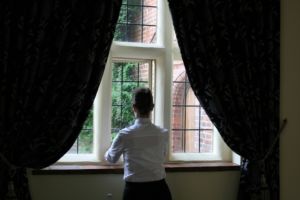 Who we are and why we can help recruit Female Butler for Saudi
First of all, Bespoke Bureau is known as the most exclusive recruitment service for female butlers in Saudi and other parts of the Middle East. In fact, we have more female butlers available than anyone else around. Secondly, our dedicated butler recruitment consultants will quickly do all the hard work for you. Thirdly, your individual home and lifestyle requirements will be in our capable hands.
Female Butler for Saudi – how does it work?
Give us a ring to tell us about your staffing needs or ask us for advice. Obviously, we will see that you get the help you need. Moreover, we will send you a selection of top candidates quickly. Of course, this means that you can have your vacancy filled in next to no time if you wish to. However, the typical recruitment time estimate is between seven in 14 days from the time you contact us.
Why our Agency?
Impressively, we have been around for almost 2 decades. Moreover, we are leaders in private and service recruitment. Uniquely, we are able to feel all vacancies efficiently and as our name suggests, Bespoke, our recruitment services are tailor-made. Also, we pride ourselves in having all our business is channelled via recommendations. Impressively, we do not advertise. Instead, it is your satisfaction that brings you and your friends back to us year after year. In fact, it is your happiness that is the key to our success. Similarly, candidates come to us on a recommendation only basis.
Of course, we offer other specialist services. For example, if you are looking to hire house manager Paris, Bespoke Bureau can help.
So, who uses our recruitment services?
Proudly, we have a wonderful client base consisting of: high net worth individuals, Middle Eastern Royals, five star hotels, super yachts and any other luxury setting. Moreover, the vast majority of our clients have been with us for a number of years. Similarly, some of our clients hire their entire fleet of staff with us. Also, some clients hire one member of staff from us. Instead, some hire only temporary and holiday staff from us. Needless to say, it is our job to make your life easier, whatever help you need. Finally, no job is too big or small for the Bespoke Bureau.
Female Butler for Saudi recruitment agency highlights
Uniquely, we offer an unrivalled 12 month placement guarantee.  We want to make sure that you are satisfied with the staff we place with you. Otherwise you can swap them for up to 1 year. No other agency in the world offers this.
Interestingly, we don't advertise. Instead, all our candidates come to us recommended.
Of course, we offer a professional and friendly advice – Our recruitment and domestic staff training advice is free and without obligation. Similarly, we treat every enquiry with absolute discretion. And as many of you lead busy lives, we are happy to come to you to chat during evenings or weekends.
A Bespoke service – Just like our name suggests, we are a Bespoke Bureau. We will listen to your staff needs and tailor make a domestic staff service that suits you and find your exact match.
Of course, quick and efficient
Checked candidates – All our domestic staff candidates have at least 3 years' relevant household experience but often much much more.
Needless to say, we offer The Best Domestic Staff on the market.
Last but not least, we offer support – We provide employment contract templates for domestic staff free of charge as well as offering you free advice. Also, we stay in touch for guidance after the placement.
Female Butler working duties?
So, what are a Butler working duties? Butlers are a special type of household staff. Impressively, they are responsible for running a formal household. Also, they are on hand to meet the employer's personal needs.
A Bespoke Bureau Female Butler is high on:
courtesy
discretion
etiquette.
Of course, a butler's working duties can vary a great deal depending who he or she is working for.
In brief, Butler working duties include:
Providing personal service to guests
Having knowledge of all hotel amenities for guests
Working with all departments to meet the principal's and guests' needs
An example of a typical private Butler job spec:
Riyadh, Saudi Arabia 
We are looking for a Butler to act as the house's main point of contact for our guests when we entertain. Importantly, the role is long term, live-in and for a very formal household in Riyadh.
In short, The Butler responsibilities include greeting and checking in guests. Moreover, you will be making dining and entertainment plans. Of course, your duties will also be to keep the guests' rooms up to a 5 star hotel standard. Furthermore, you will be their first point of contact and act as a concierge. Ultimately, you will help us provide the best possible experience for our guests during their stay with us.
Responsibilities and the Butler's working duties
First of all, meet guests when they arrive and getting them settled in their rooms.
Secondly, understand the guests' needs by learning their preferences, allergies, dislikes, etc.
Thirdly, have a thorough understanding of all spirits and specialty foods in stock.
Moreover, assess and restock wine and spirit collections as necessary.
Serve meals and pour drinks for guests.
Communicate with housekeeping to ensure rooms are cleaned at the most convenient time for guests.
Run errands for guests when necessary.
Ensure guests' rooms are clean and tidy up when necessary.
Recommend and arrange plans for guests.
See guests off when they leave.
Obviously, remain well-groomed at all times.
Also, keep up to date on all hotel policies on safety and hygiene.
Last but not least, we expect you to perform all duties with discretion, professionalism and in a pleasant way.
Requirements
Experience as a Butler or similar role in the hospitality industry.
Strong multi-tasking skills.
Excellent organizational skills.
Ability to adapt to a fluid environment.
Commitment to a high level of customer service.
Strict attention to detail.
Knowledge of area restaurants and attractions.
Ability to handle sensitive matters with efficiency and discretion.
Knowledge of food and wine pairing.
Salary and benefits:
60K GBP per year gross
Use of car and petrol allowance
Own 1 bedroom flat attached to the house (shower, WC, kitchen and sitting room)
Of course, if the Butler's working duties are more extensive, a higher salary will be paid.
Bespoke Bureau trained female butlers
Uniquely, our butlers are often trained at our Butler academy. Moreover, our clients know that butlers that have qualified with us are seen as the best. Of course, are Butlers are educated (often with our academy). Also, of course, they have professional experience in the field. Their knowledge ranges from:
formal serving protocol
household maintenance
staff management
accounting skills
much more

Why our Butlers are different
Needless to say, our butlers understand the importance of flawless social etiquette, privacy, confidentiality, and problem solving. Our Butler's working duties tend to be a long list of helpful tasks.
Of course, our Butler's working duties include many practical tasks and we know that a butler position is very personal and hands-on. As a result, we only register and represent butlers with super skills.
What other butler's working duties will our butlers provide?
First of all, answering the residence phone.
Secondly, receiving and greeting guests.
Thirdly, serving meals and drinks.
Moreover, setting and serving a formal table.
Also, cooking.
Of course, light housekeeping.
Importantly, running errands.
Obviously sometimes grocery and household shopping.
Moreover, caring for wardrobe.
Packing and unpacking for trips.
Also, coordinating travel arrangements.
Managing household budget.
Furthermore, paying household bills.
Planning and executing social events.
Maintaining the wine cellar.
Impressively, caring for fine china, art, and antiques.
Finally, supervising other household staff.


Our happy butler team
Butler Salaries
Impressively, a butler's full-time annual salary is £40,000-£80,000 before tax. Of course, the rate is also depending on credentials, experience, and the Butler's working duties.
Fee and Guarantee:
Interestingly, our reasonable butler fee include:
full search
background checks
interview and trial set ups for you
contract help
Uniquely, we give all clients a 12 month placement guarantee. At no additional cost to you in the unlikely event that a hired candidate becomes unavailable or does not work out.
Finally, to start your search today, call:
Phone: +442032900142
Email: info@bespokebureau.com
Thank you!
From Sara Vestin Rahmani
Watch us on internet: